Introducing: Mr. + Mrs. Carr!!
And what a day it was! I swear, as humid as this Wisconsin summer has been, we have been getting so very lucky on wedding day Saturday's; and George + Brittany's day was certainly no exception!
These two joyful people were as excited as ever and each part of their day was executed flawlessly!! On a personal note, I was absolutely in love with the summer color palette that they chose; I can't get enough of those gorgeous yellow flowers!
It has been so wonderful to watch my friends enter into their different vocations together and their wedding was particularly special because of their friendship with Fr. Kevin. Having all served at Camp Gray together, it was so much fun to see Fr. Kevin witness the marriage of two good friends + to use his vocation as a priest to lead them into the beginning of their vocation of marriage. His Homily paid tribute to their unique relationship but also called them to elevate their marriage by filling themselves with God's Love first.
One final moment (or rather many moments) that struck me was just how much George + Brittany's parents still love and cherish each other. Between soft smiles to one another or quiet acknowledgement from across the room, it was so clear just how strong the marriages are that George + Brittany came from. How blessed are they to have such incredible examples of selfless love.
There's another super-long blog post ahead and I'm thrilled to introduce the brand new Mr. + Mrs. Carr!
Congrats newlyweds!! It was an honor joining you for your wedding day!!
-Kari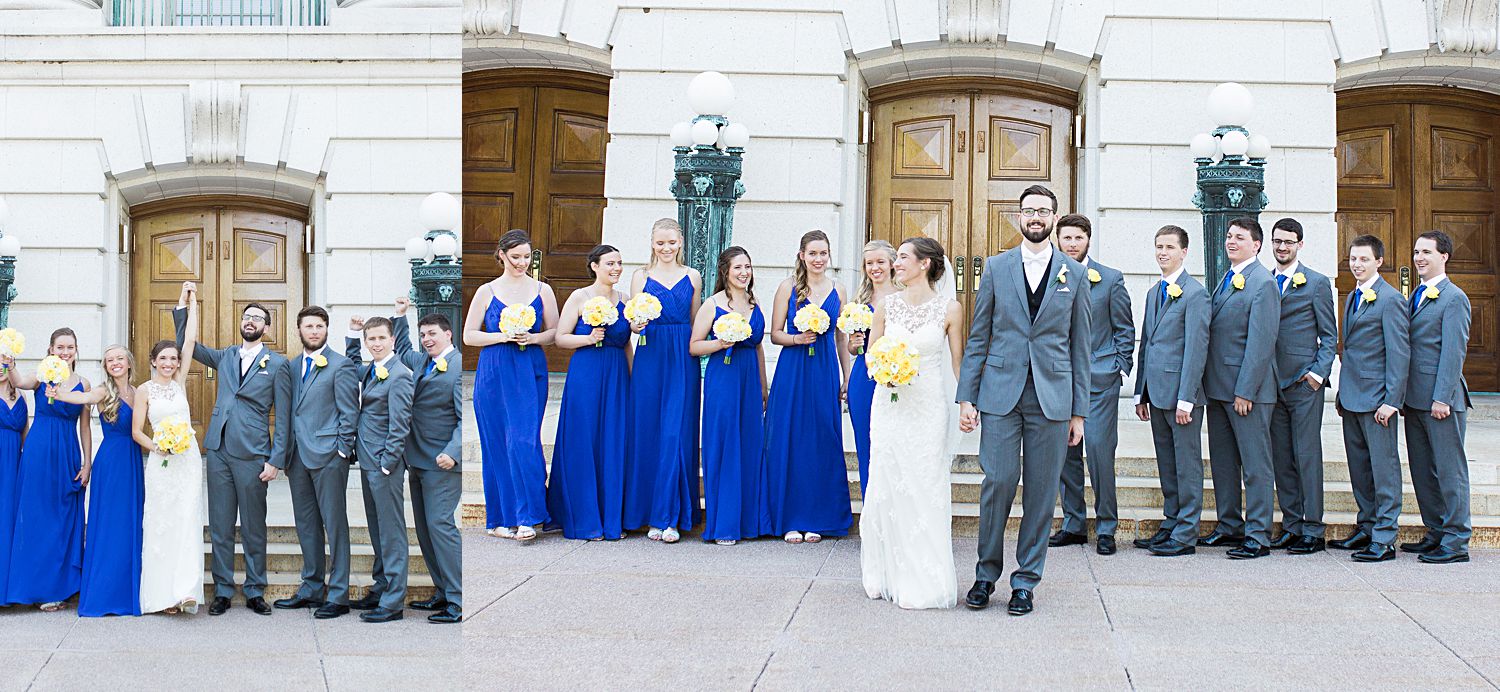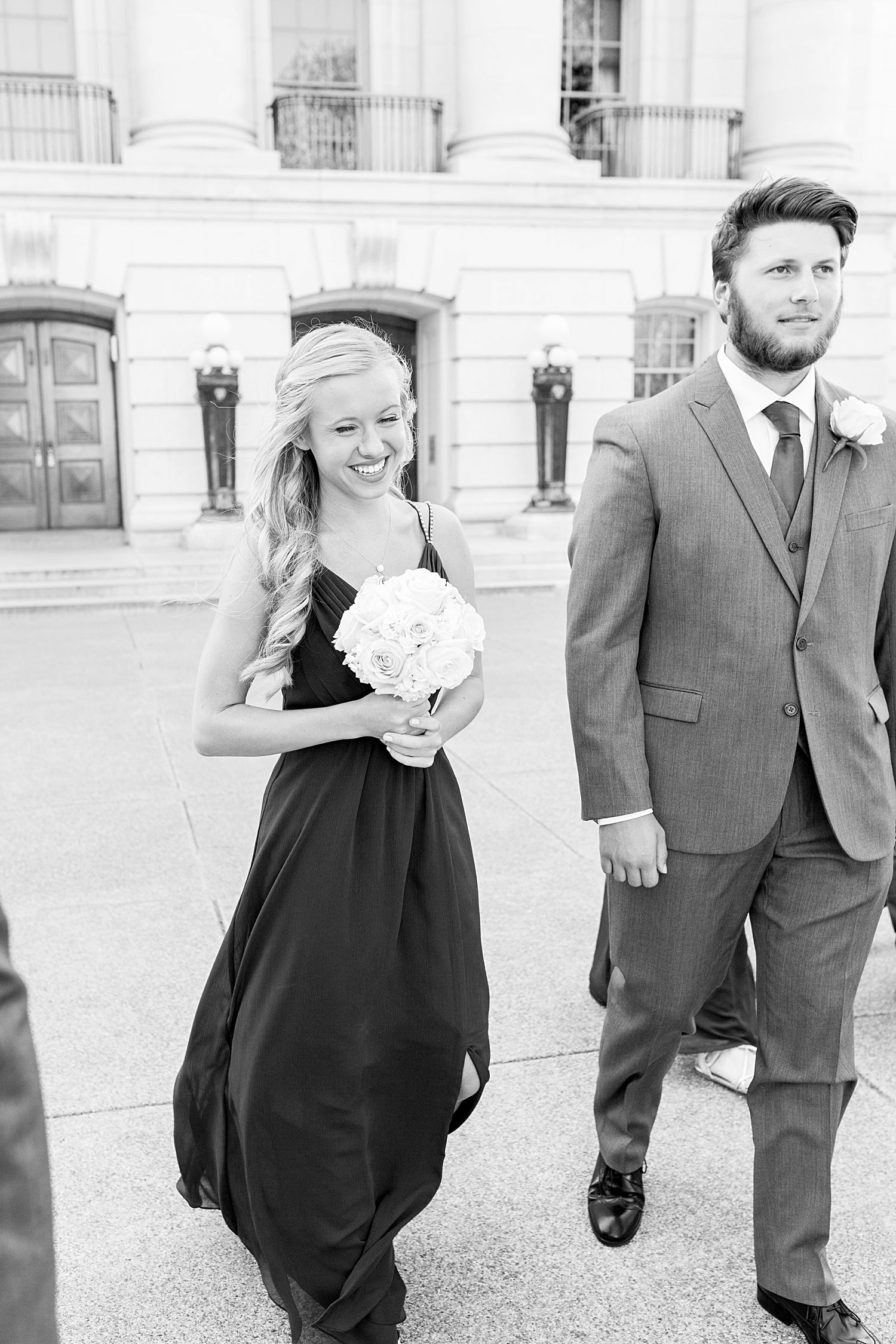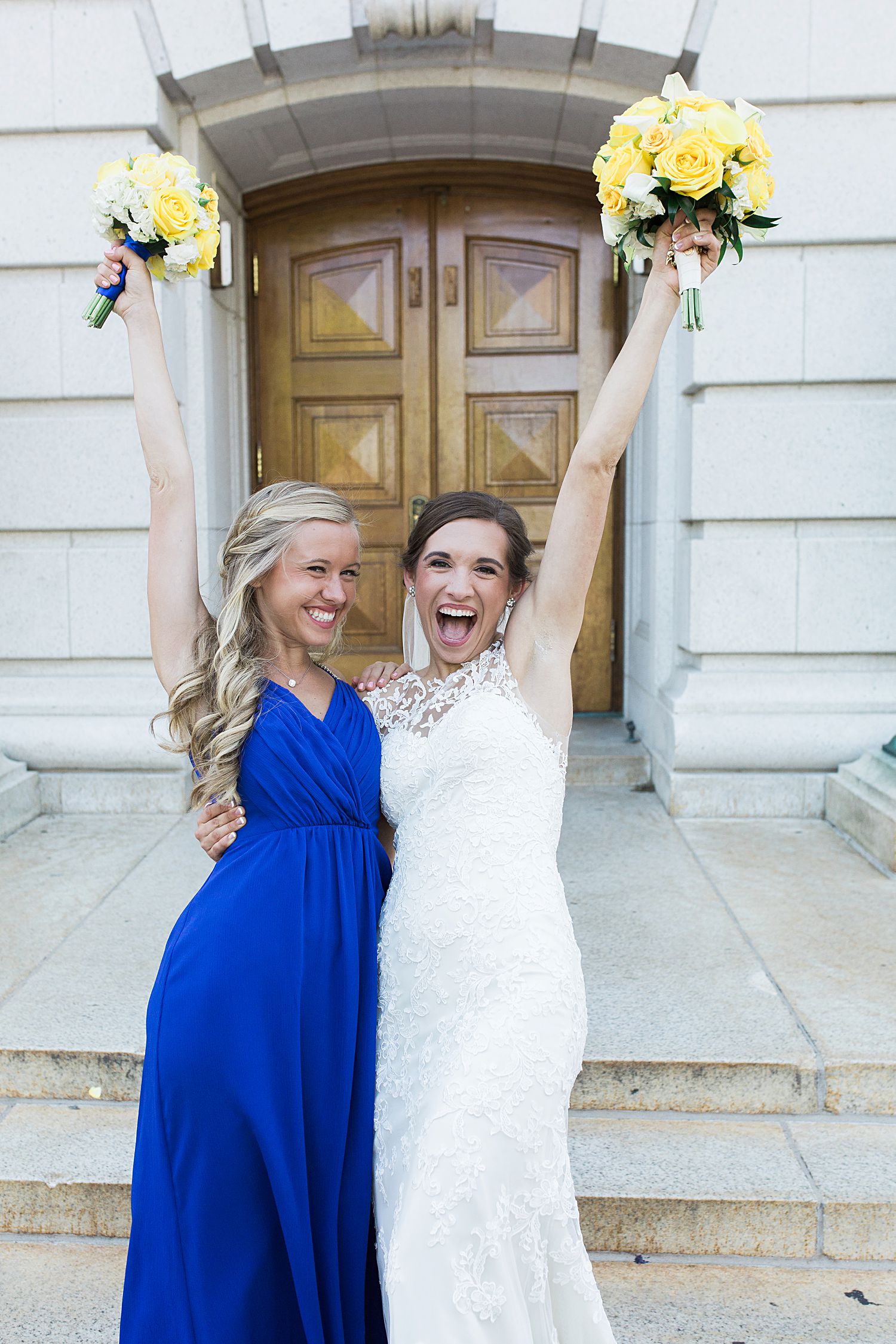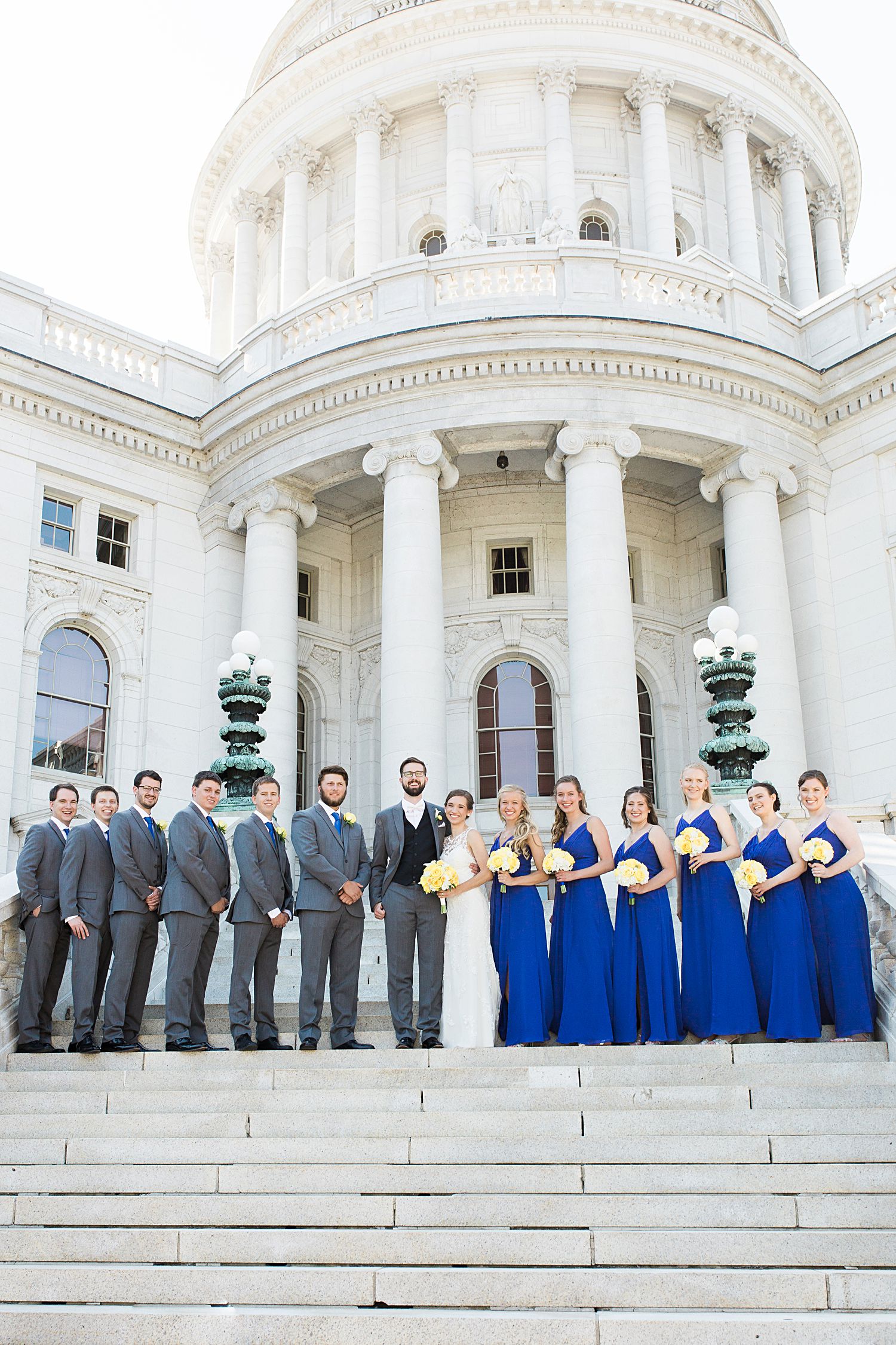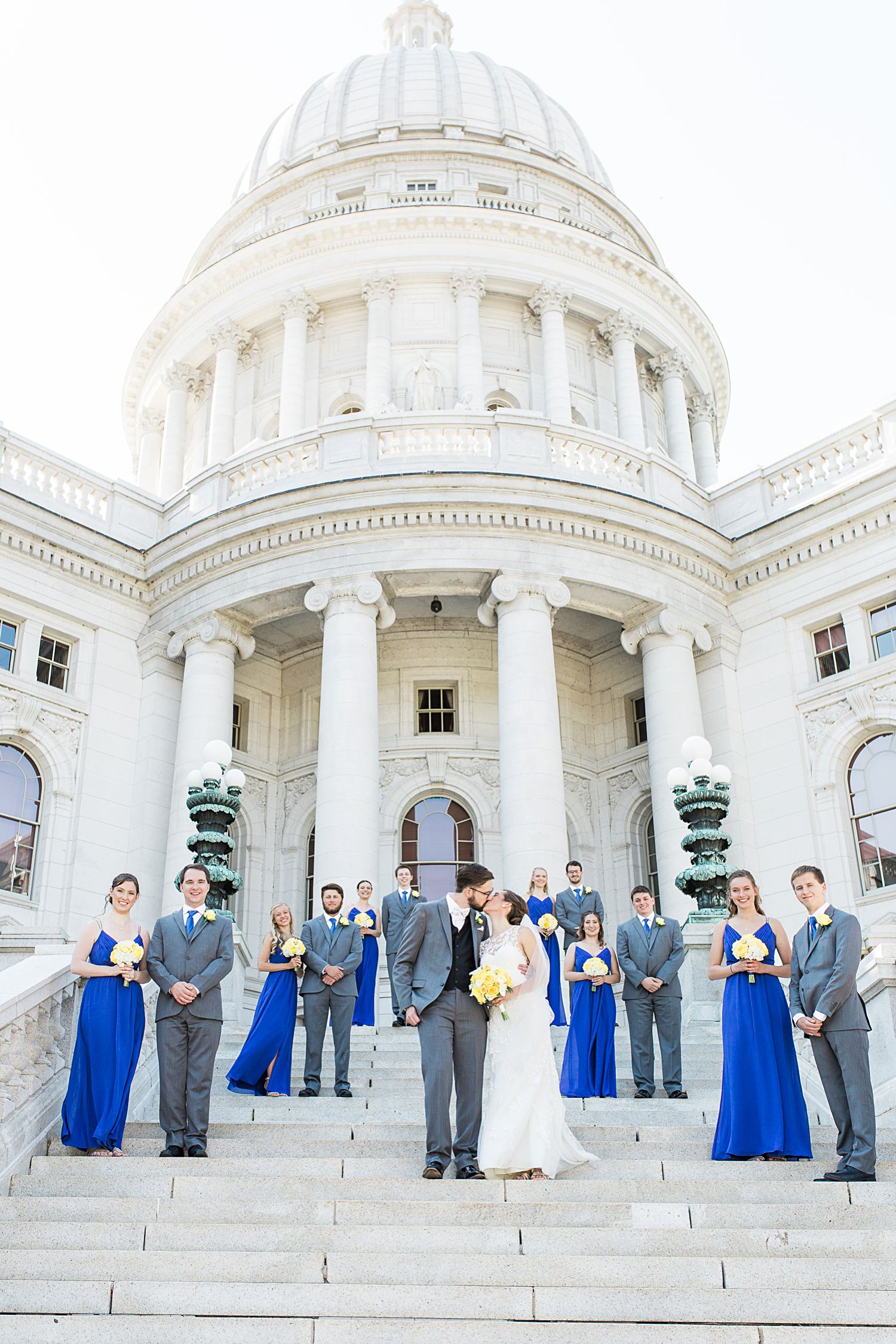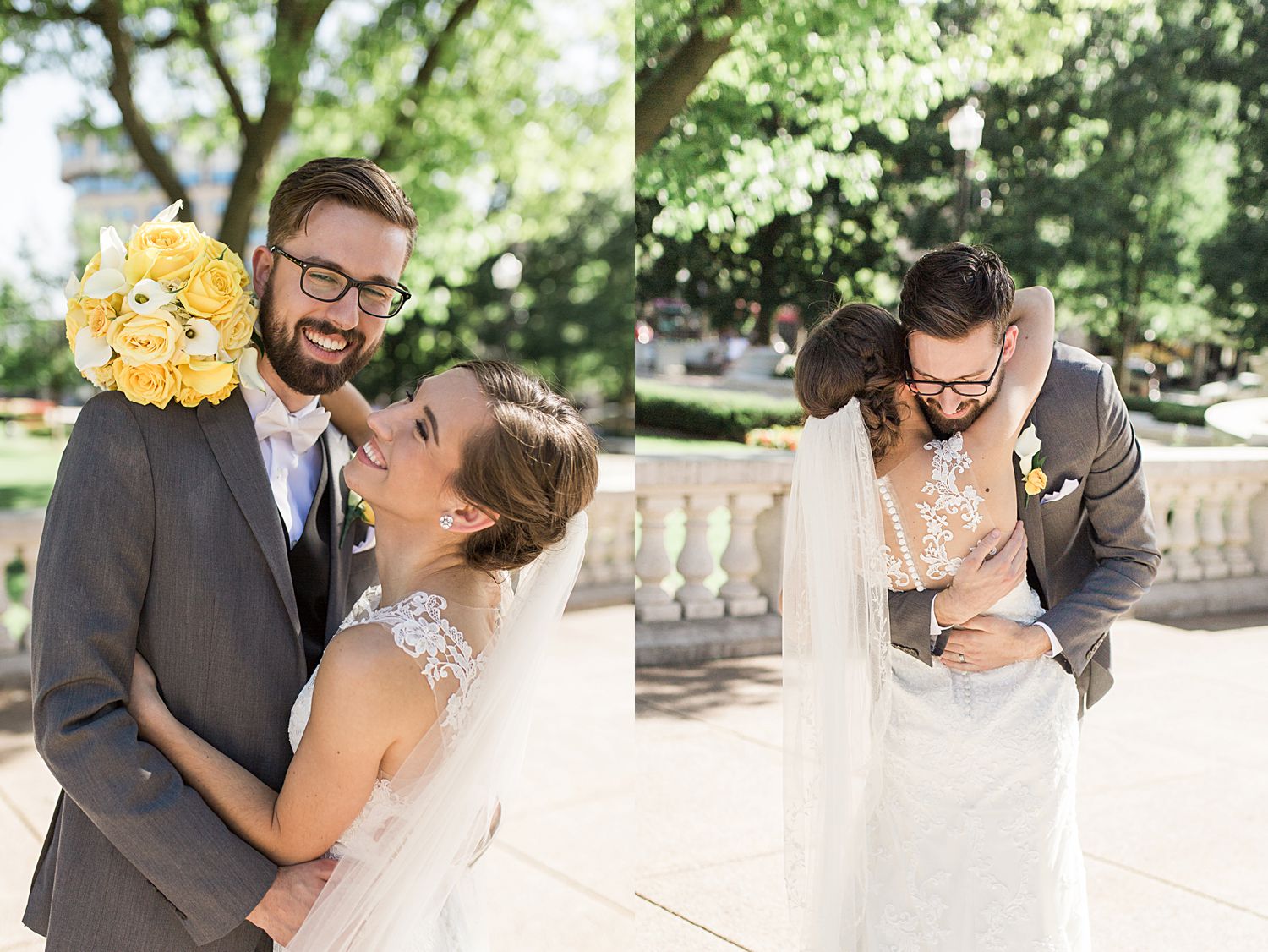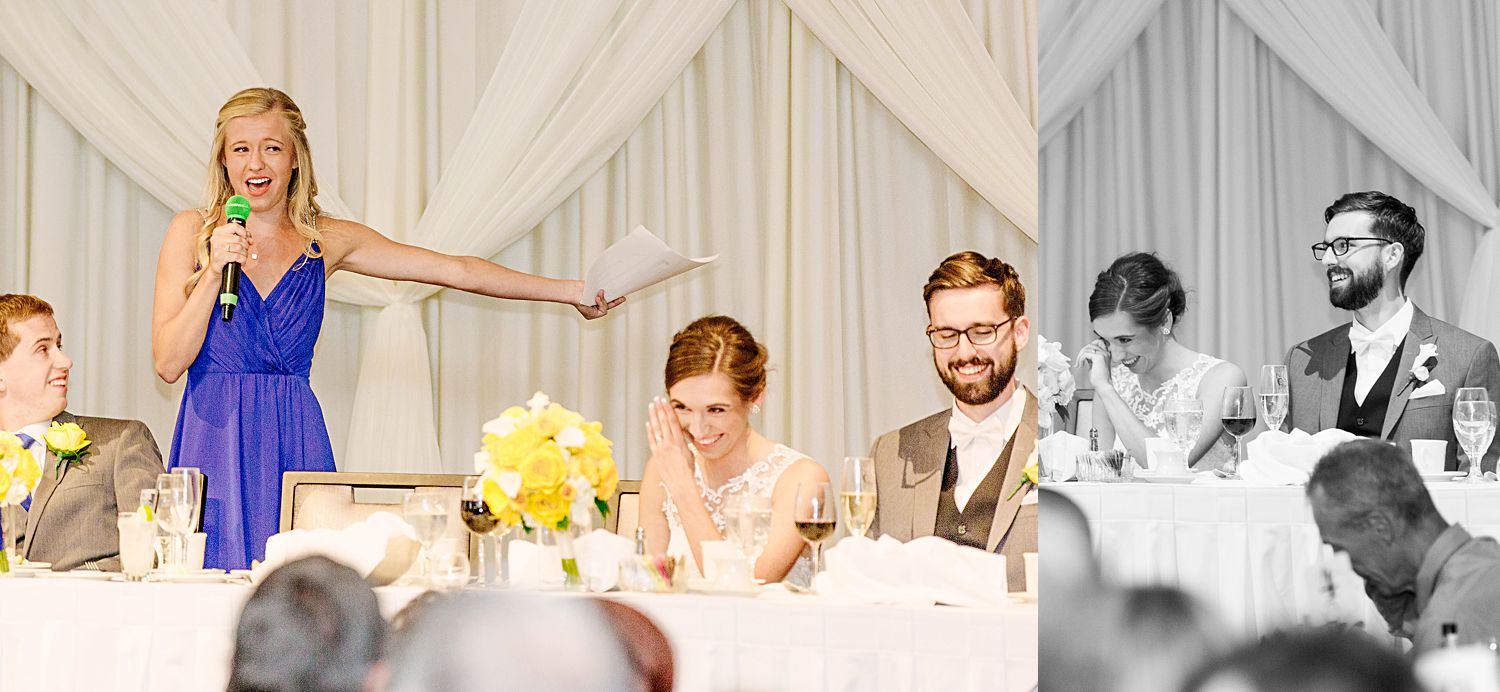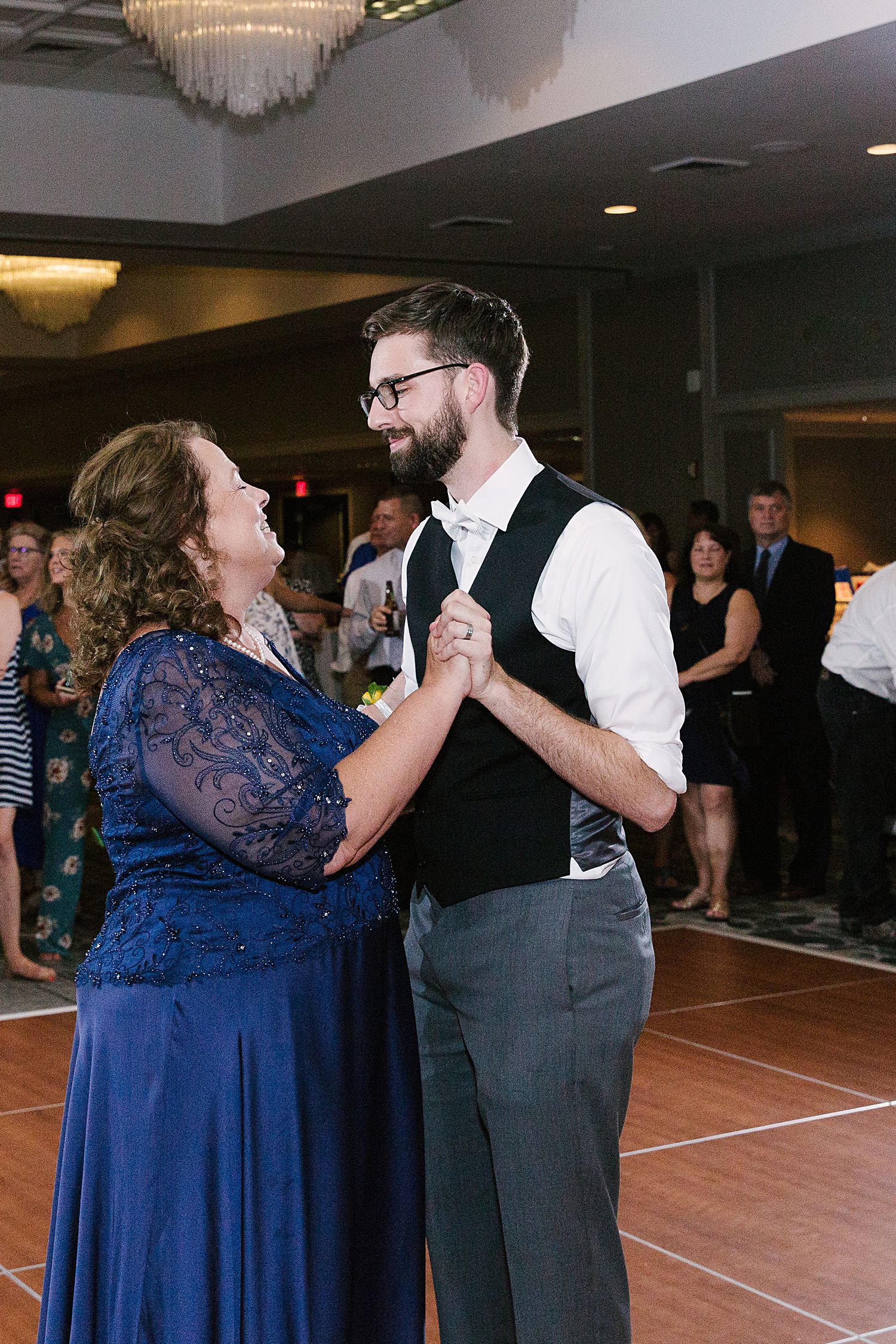 A huge thank you to all of the vendors that made their day possible!
Church: St. Maria Goretti
Reception: The Concourse Hotel
Bride's Dress: Bliss Bridal
Floral: Abundance Acres
DJ/Entertainment: Red Hot Horn Dawgs
Photography: Kari Anne Co.